THE C.O.D.E. CONSPIRACY: A Near Future Sci Fi Thriller by Boyer DePaul
BY THEPRAIRIESBOOKREVIEW on • ( 0 )
A non-stop thrill ride…
DePaul's excellent near-future SF thriller blends nail-biting action with a highly imaginative premise. When a group of mysterious criminals with superhuman strength wreak havoc in the city, LAPD Captain Jon Diaz finds himself working alongside military to apprehend the criminals, but a tragedy strikes and Jon is thrust into a dangerous world where an entire race of beings is at the brink of extinction. DePaul does a good job keeping the action moving while sustaining suspense through the constantly shifting interactions of his varied cast of interesting characters, all of whom are portrayed with perception and skill. The pacing never slows down, and the hi-tech techno advancements in the story add to the authenticity of the futuristic setting. The book's high spot is Jon's entry into the devastating world of humanoids marked for extinction. This is a highly entertaining story that provides a perfect escapist read. This intelligently delivered thriller is pure pleasure.
Official Review, ILoveUniqueBooks.com (4 out of 5 stars) THE C.O.D.E. CONSPIRACY (iloveuniquebooks.com)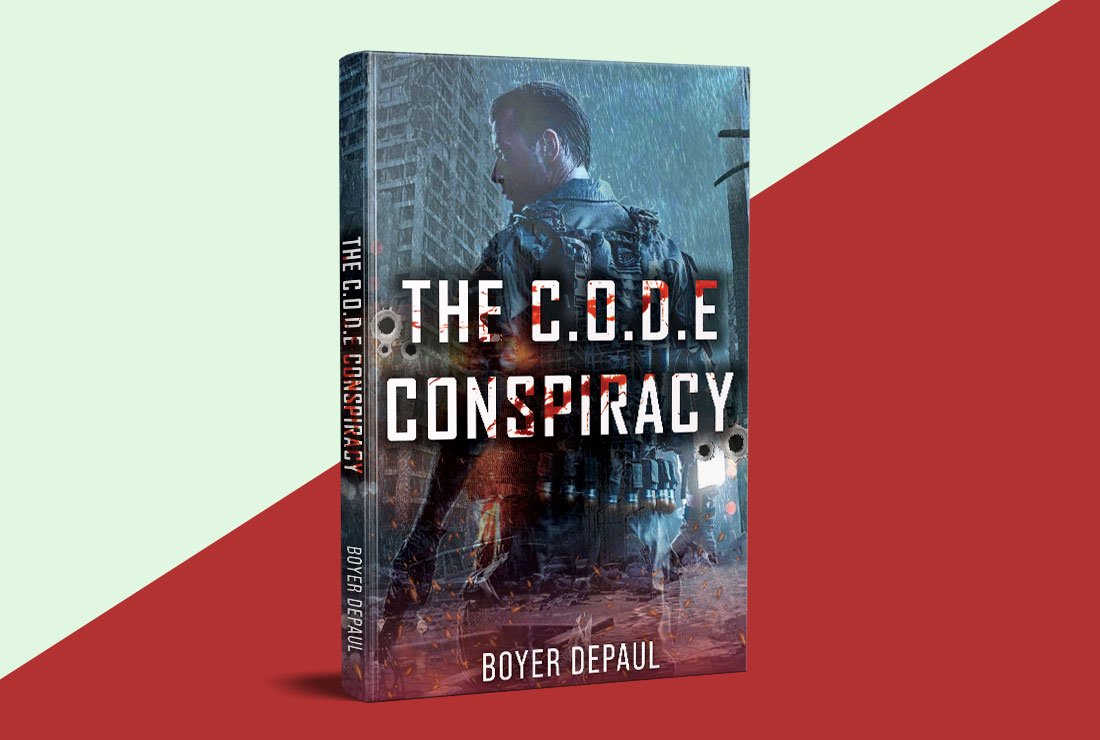 The story revolves around Captain Jon Diaz, a smart and courageous policeman with the LAPD. The world has evolved over the years and unbridled technological advancement has led to the emergence of dangerous super humanoids population that now poses grave threat to humanity. Jon's job description was to ensure sanity and protect the general population from the humanoids. However, in a twist of faith, Jon became a victim and moved from being a respectable cop to a fugitive.
Jon couldn't believe he has become a humanoid which means he was no longer fit to continue his career as a cop and worse still would be cut off from his family. It was a totally unacceptable situation but he was determined to fight against a high-level conspiracy so he could save his ass.
Other characters in the book include Leilani, Commander Kelly, Manny Davidson, General Thurmond, Agent Mathews, Deke, Rogers, Frankie etc.
The CODE Conspiracy is captivating thriller with a futuristic plot. A story of love, emotion, passion, and conspiracy, a pulsating book that would most likely keep its reader addicted until the very end.